GIUSEPPE MOGLIA
Full Professor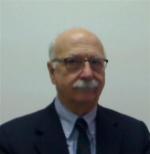 | | |
| --- | --- |
| Roles | Componente Presidio di Qualità di Ateneo (Presidio di Qualità di Ateneo) |
Scientific branch
ICAR/17 - DISEGNO
(Area 0008 - Ingegneria civile e Architettura)
Publications
PORTO@IRIS - Publications Open Repository TOrino
Curriculum
Curriculum file (10 KB)
Expand text

Prof. ing. Giuseppe Moglia Giuseppe Moglia (Torino, 1950), ingegnere (Politecnico di Torino, 1974, civile, sezione edile), professore associato del settore ICAR 17, Disegno, nel Politecnico di Torino. Lavora nel Dipartimento di Ingegneria Strutturale Edile e Geotecnica, dove responsabile della Assicurazione della Qualit. autore di circa 80 pubblicazioni su libri, riviste e in convegni. Lattivit scientifica si sviluppata nellambito della normativa urbanistica e territoriale e del rilievo, soprattutto alla scala urbana. Si ricordano gli studi sul tessuto urbano storico di Torino, per la formazione del Piano Regolatore della Citt del 1995. La didattica nella scuola di Ingegneria del Politecnico si svolta soprattutto con gli insegnamenti di Disegno per Civili e per Edili, in funzione della propedeuticit alla progettazione. Questa attivit si estesa nella didattica a distanza. Dal 2010-2011 titolare di Rilievo e Progettazione Urbana nella Laurea Magistrale in Ingegneria Edile. Ha insegnato anche nella Laurea Interfacolt in Scienze Strategiche dellUniversit di Torino, presso la Scuola di Applicazione dellEsercito Italiano. Nel Politecnico di Torino dal 1999 si occupa di qualit della formazione e dal 2001 al 2007 responsabile della Laurea in Ingegneria Edile nel Progetto di Rafforzamento delle Lauree Professionalizzanti, finanziato dallUnione Europea. Dal 2007 al 2012 Vice Preside della I Facolt di Ingegneria, prima delegato per i master e i nuovi progetti didattici, poi dal 2009 come Presidente dellArea di Formazione in Ingegneria Edile. Dal 2012 al 2015 Coordinatore del Collegio di Ingegneria Edile. responsabile dellaccreditamento EUR-ACE (EURopean ACcreditation of Engineering programmes) dellENAEE (European Network for Accreditation of Engineering Education) dei Corsi di Studio in Ingegneria Edile. valutatore ANVUR, esperto di sistema (Agenzia Nazionale di Valutazione del sistema Universitario e della Ricerca). Prof. eng. Giuseppe Moglia Giuseppe Moglia (Torino, 1950), engineer (Politecnico di Torino, 1974, civil, building section), is associated professor for subjects ICAR 17, Drawing, in Politecnico di Torino. He works in Department of Structural, Geotechnical and Building Engineering, where he is supervisor of the Quality Assessment. He is author of about 80 publications on books, periodicals and in conventions. Scientific work is focused on regulatory framework for urban and regional planning and on survey, especially at urban scale. Studies are to mention on historic urban fabric of Turin, in preparation for Master Plan of 1995. Teaching in Politecnico School of Engineering was conducted especially in Drawing for Civil and Building Engineering Programmes, on preparing students for work in design. This activity has extended to distance learning. Since 2010-2011 he is tenured of Survey and Urban Design at MSc in Building Engineering. He has also taught courses for Universit di Torino Interschool Programme in Strategic Sciences, held at Italian Army School of Applied Military Science and Institute of Military Studies. In Politecnico di Torino since 1999 he is involved in Educational Quality Assessment and from 2001 to 2007 he was Supervisor of Degree Programme in Building Engineering, part of Professional Degree Reinforcement Programme funded by European Union. From 2007 to 2012 he was Assistant Dean of I School of Engineering, at first responsible for masters degree and new educational projects, and from 2009 as President of Education Area in Building Engineering. From 2012 to 2015 he was Chairman of Building Engineering Collegio. He is Supervisor of EUR-ACE Accreditation (EURopean ACcreditation of Engineering programmes) of ENAEE (European Network for Accreditation of Engineering Education) of Building Engineering Programmes. He is ANVUR Reviewer, system expert (National Agency for the Evaluation of Universities and Research Institutes).