MARTA CASTELLI
Confirmed Assistant Professor
Professore Aggregato a.a. 2019/2020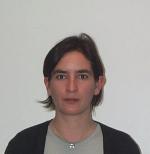 Scientific branch
ICAR/07 - GEOTECNICA
(Area 0008 - Ingegneria civile e Architettura)
Publications
PORTO@IRIS - Publications Open Repository TOrino
Curriculum
Expand text

Nata ad Alessandria il 15/08/1969. Laurea in Ingegneria Civile conseguita nel 1995 e Dottorato di ricerca in Ingegneria Geotecnica conseguito nel 1999, entrambi presso il Politecnico di Torino. Ricercatore a tempo determinato presso il Politecnico di Torino dal 2000 al 2004. Ricercatore Confermato presso il Politecnico di Torino dal 2005. Professore aggregato di Fondazioni (corso di Laurea Magistrale in Ingegneria Edile) e docente nei corsi di Meccanica delle Rocce (corso di Laurea in Ingegneria Civile), e di Stabilit delle opera di sostegno e dei pendii (corso di Laurea Magistrale in Ingegneria Edile). Relatrice di oltre 70 tesi di Laurea di I e II livello, per lIngegneria Civile, Edile e Ambiente e Territorio. Co-tutrice di 2 dottorati di ricerca nell'ambito dell'ingegneria Geotecnica . Autore di circa 50 lavori scientifici su riviste internazionali, nazionali e convegni internazionali e nazionali. Lattivit di ricerca riguarda principalmente: lo studio teorico e sperimentale della propagazione delle fratture nelle rocce e nei terreni; lo studio del comportamento idromeccanico degli ammassi rocciosi fratturati; lanalisi di stabilit dei pendii; lo sviluppo e lapplicazione di metodi per la valutazione della pericolosit e del rischio da frana. Born in Alessandria on 15/08/1969. Master Degree in Civil Engineering in 1995 and PhD in Geotechnical Engineering in 1999, both obtained at the Politecnico di Torino. Assistant professor at the Politecnico di Torino since 2000 (fixed-term position from 2000 to 2004, permanent position since 2005). Professor of "Foundations" (2 level Master Degree in Building Engineering) and lecturer of "Rock Mechanics" (1 level Bachelor Degree in Civil Engineering), and "Stability of retaining structures and slopes" (2 level Master Degree in Building Engineering). Tutor of more than 70 thesis of Bachelor and Master level for Civil Engineering, Building Engineering and Environmental Engineering. Co-tutor of two PhDs in Geotechnical Engineering. Author of about 50 scientific papers in national and international journals, books and conference proceedings. The research activity has been focused since 2000 on: the theoretical and experimental study of fracture propagation in rocks and soils; the study of the hydromechanical behavior of fractured rock masses; the analysis of the stability of slopes; the development and application of methods for assessing hazard and landslide risk.