MAURO BORRI BRUNETTO
Associate Professor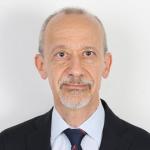 | | |
| --- | --- |
| Roles | Member (Comitato paritetico per la didattica) |
Scientific branch
ICAR/08 - SCIENZA DELLE COSTRUZIONI
(Area 0008 - Ingegneria civile e Architettura)
Publications
PORTO@IRIS - Publications Open Repository TOrino
Curriculum
Expand text

Mauro Borri-Brunetto earned a degree in Civil Engineering (1985) and a Ph. D. in Geotechnical Engineering (1990), both from Politecnico di Torino, Italy. From 1994 to 2015, he was Assistant professor at the same institution. Since 2015, he is Associate Professor of structural mechanics at the Department of Structural, Building and Geotechnical Engineering of the Politecnico di Torino, where he teaches courses in structural analysis. His current main research interest are in the fields of snow mechanics and of contact mechanics. Mauro Borri Brunetto ha conseguito la laurea in Ingegneria civile (1985) e il Dottorato di ricerca in Ingegneria geotecnica (1990) presso il Politecnico di Torino. Dal 1994 al 2015 stato Ricercatore presso la stessa Istituzione. Dal 2015 Professore associato del settore Scienza della costruzioni al Dipartimento di Ingegneria strutturale, edile e geotecnica del Politecnico di Torino, ove tiene corsi di analisi delle strutture. I principali interessi attuali di ricerca sono nel campo della meccanica della neve e della meccanica del contatto.