GUIDO MUSSO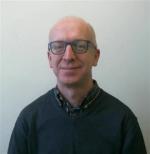 Full Professor

+39 0110904837 / 4837 (DISEG)
Born in Pinerolo, (TO) on 23/12/1971, he is full professor of Geotechnics at the Polytechnic University of Turin.
Author of more than 80 publications in journals and in the proceedings of international conferences on the hydro-chemo-mechanical behaviour of clays, the use of innovative techniques for geotechnical experimentation, and geotechnics for energy production.
He holds courses in Geotechnics (Environmental and Territorial Engineering) and Mechanics of Porous Media (Mathematical Engineering) at the Polytechnic University of Turin.
He held the Geotechnics for Energy Production course at the Politecnico di Milano.
He is a member of TC 308 'Energy Geotechnics' of the International Society of Earth Mechanics and Geotechnics.
He was a member of the editorial board of Géotechnique (ICE, London) in the three-year period 2014-2016.
Scientific branch
ICAR/07 - GEOTECNICA
(Area 0008 - Ingegneria civile e Architettura)
Research topics

Hydrogen storage
CO2 storage
unsaturated soils
Chemo-mechanical processes in clays
Skills and keywords

ERC sectors

PE8_3 - Civil engineering, architecture, maritime/hydraulic engineering, geotechnics, waste treatment

SDG

Goal 7: Affordable and clean energy

Goal 4: Quality education

Goal 11: Sustainable cities and communities

Keywords

Co2 storage

Constitutive modeling

Coupled problems

Slope stability

Waste disposal facilities
Scientific responsibilities and other assignments

Editorial boards

GEOTECHNIQUE (2014-2016), Editorial board member

Conferences

CPEG 2013/ ISSMGE, Italia, 1-3/7/2013, Program committee
IARG 2011/ GNIG, Italia, 4-6/7/2011, Participation to the organizing committee

Other research or teaching roles outside Politecnico

Professore Incaricato at Politecnico di MILANO (1/2/2017-28/7/2017)